Tianjin International School
About us
We inspire and challenge our students every day. Not just to memorize books, but to live them; not just to study science, but to experiment with it.
A warm welcome from our Head of School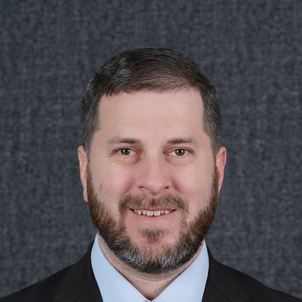 Welcome to Tianjin!
Hello, my name is Mr Ryan Witt and I'm the Head of School. I'm honored to have the privilege of welcoming you to Tianjin International School.
For over 35 years our school's doors have been open to foreign passport holders living in this wonderful city of Tianjin, China, and inviting them to participate in a well-rounded, high-quality education program. The encouraging and diverse atmosphere of our school provides children with a unique environment to gain cultural enrichment and age appropriate development.
From our Foundations Class to our High school, there are moments at every turn for students to discover something new, to grow in their abilities, and to encounter a life-changing experience.
I am confident that whether your child is three years old, finishing high school, new to international schools, or a long-time attendee, you and your family will feel right at home in our school. The education is rigorous, but the opportunities and experiences at our school are incredibly rich and give the students that start here the ability to go anywhere.
So, come; we would love for you to visit our campus, meet our exceptionally qualified and friendly staff, and see what it means to be a part of the Tianjin International School family.
Warmly,
Ryan Witt
Head of School
Discerning then acting as one
Conviction
Our school is one large community of people, and in order for the school to thrive, we need to be on the same page. Through regular connections with staff and parents, school leadership listens to the community's thoughts and suggestions on how to make our school a better place for our learners.
Serve our communities and cultures
Service
From service clubs to service trips, our learners are given opportunities to serve people outside their regular network of friends and family. We've all been given skills and gifts, which we should make use of, so our students are encouraged to help and support in various ways, inside and outside of school.
Inspiring change to realize greater potential
Transformation
Young learners are gaining knowledge and experience each day at school, and it's important we help them understand what they've gained. As learners mature in their understanding, the next step is to take what they have learned and bring awareness to how they can utilize it for the greater good.
Making a positive difference in the lives of others
Impact
We want to inspire every learner to make an impact in this world, and it can simply start with those they see each day at school. From seniors assisting their underclassmen or Grade 6 students reading books to Early Childhood students, small acts of kindness like these make way for opportunities to impact younger learners in a big way.
1986
Small beginnings
Our school starts life as MTI Education Program, located at Tianjin Binguan Complex, and comprises a Head Principal, six full-time teachers, several part-time teachers and 30 students.
1996
Going up in the world
Now based on the top floor of the Xing Guo Middle School, we celebrate our ten-year anniversary and change our name to Tianjin International School.
2012
Moving with the times
With an Early Childhood Center established, another campus move happens—this time to our current location in Hexi District. The extra new space allows us to expand our teaching, to include popular subjects such as Robotics.
2021
Growing with our students
We celebrate our 35-year anniversary and also move our school's accreditation to Cognia, the largest education improvement organization in the world.
Visit today
Experience this special community for yourself.
Apply now
Start the student enrollment process today.
Recognized for excellence
Tianjin International School is accredited by Cognia, the largest education improvement organization in the world—demonstrating our commitment to learners, teachers, leaders and communities.
Book a personalized tour of Tianjin International School and experience this life-changing community for yourself.
Visit us today…